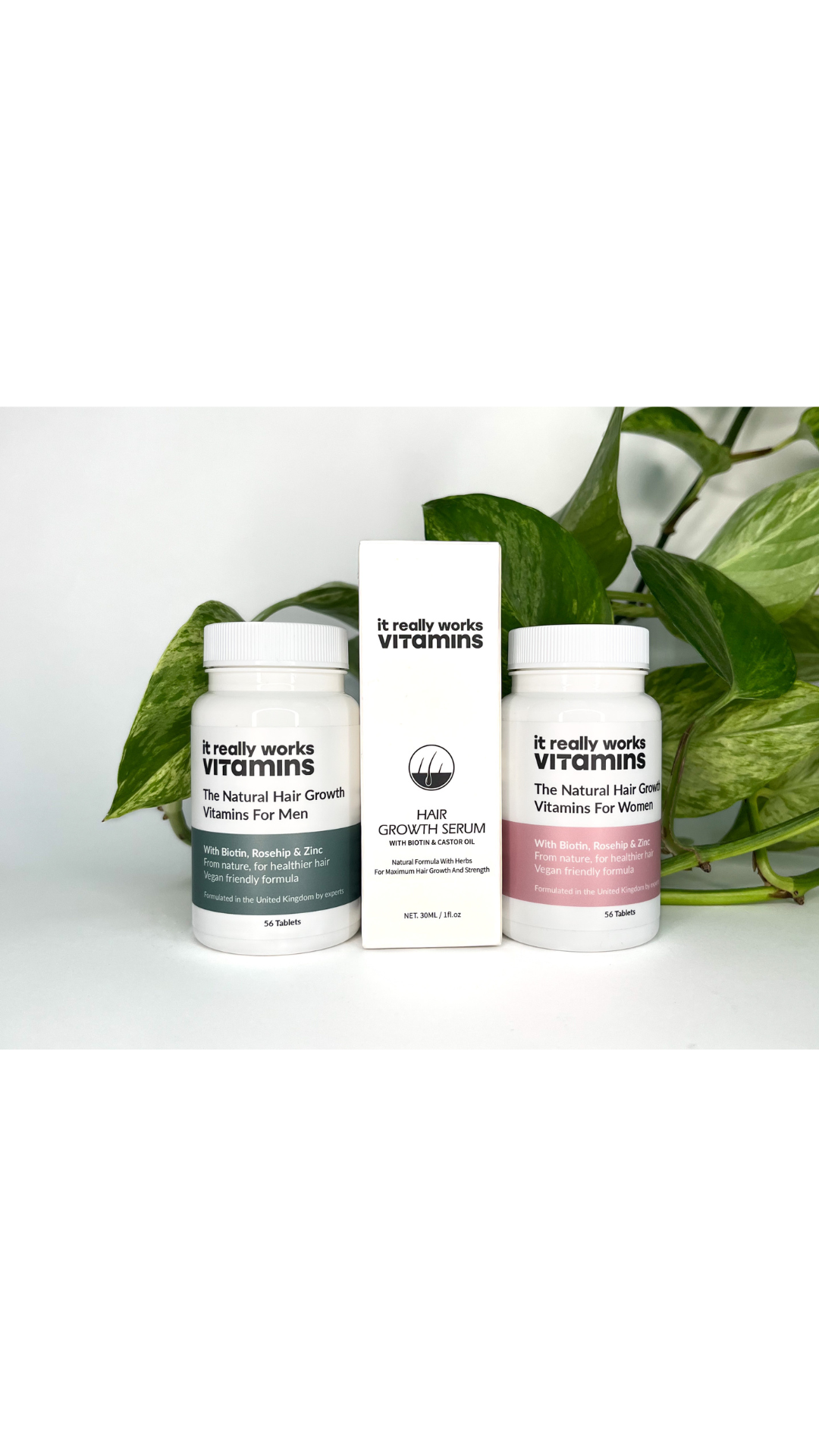 Vitamins for Complete Hair Health
Our vitamins provide the nutrients and minerals your body needs maintain & repair your hair.
Shop Now
How Our Vitamins Work
Helps Body Block DHT

With minerals that actively block DHT, our product stops the hormone from shrinking your follicle, so your hair can stay in it's growth period for longer.

Repairs Damaged Follicles

Our vitamins provide the nutrients your body needs to keep hair follicles healthy. This helps to repair damage and grow thicker hair.

Speeds Up Growth

Our vitamins provide both the minerals you need to grow thicker, healthier hair and enable your body to effectively absorb it.
See Results in as little as 3 Months!
Shop the Male System
Our natural male hair growth system